10TH ANNIVERSARY GALA CONCERT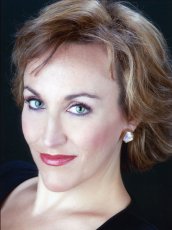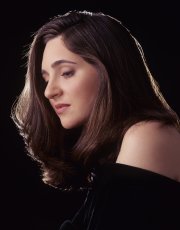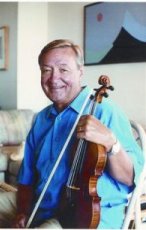 Saturday, July 14, 2007 at 8 PM
Tickets (special fund-raising prices): $30 General Admission, $25 Seniors, $20 Members of the Windham Chamber Music Festival, Catskill Mountain Foundation or WMHT/WRHV-FM, $5 Students
Metropolitan Opera Soprano Emily Pulley's radiant voice and electrifying acting have won her both national and international acclaim. Opera News writes, "Pulley's bright, perceptively shaded tone and sensitive, responsive acting make her a refreshing heroine, always playing the role rather than the star turn." The New York Times described her portrayal of the title role of Floyd's Susannah as being, "sung with unfailing warmth, radiance, and spirit," and elsewhere has lauded her singing as "faultless and exquisite."

American pianist Simone Dinnerstein is a charismatic and commanding performer of both solo and chamber music repertoire, noted for her warm and varied tone and for her unusual and compelling interpretations. After her triumphant New York recital debut at Carnegie Hall's Weill Recital Hall in November 2005, The New York Times described her interpretation of Bach's Goldberg Variations as "a thoughtfully conceived, thoroughly modern performance that seemed to take into account the development of Western art music since Bach...an individual, compelling performance that so completely evoked the image of a journey that Schubert's Die Winterreise kept coming in mind." The Philadelphia Inquirer wrote that Ms. Dinnerstein's playing "bursts with emotional and intellectual life."

Violinist Raymond Gniewek was the youngest and first American-born violinist to win the position of concertmaster of the Metropolitan Opera Orchestra. He has performed over 100 different operas under the leadership of the world's most renowned conductors including Dimitri Mitropoulos, Karl Boehm, Herbert von Karajan, George Solti, Leonard Bernstein, Zubin Mehta, Seiji Ozawa, Carlos Kleiber, Bernard Haitink and, for 29 years, James Levine. Besides solo appearances with the MET Orchestra in Carnegie Hall and on tour, he has appeared with the orchestras of Chicago, Detroit, San Diego and Miami. Chamber music appearances include the prestigious Met Series with James Levine at Weill Concert Hall, New York; the Madison Avenue Presbyterian Church series, and the Newport (RI) Chamber Music Festival. He has also appeared on recitals as collaborating artist with his wife, former Metropolitan Opera soprano Judith Blegen. After 43 years at the Met, Raymond Gniewek retired in May, 2000. Since the summer of 2003, he was invited by James Levine to teach and coach members of the Verbier Festival Youth Orchestra in Verbier, Switzerland and in 2006 at the Tanglewood Music Center. He has also performed at the Lucerne Chamber Music Festival with the Philadelphia Piano Quartet in Lake Lucerne, New York.
Windham Festival Chamber Orchestra
Robert Manno, conductor
Emily Pulley, soprano
Simone Dinnerstein (debut), piano
Raymond Gniewek, violin

Program:

Mozart: Piano Concerto #23 in A Major
Mozart: Alleluia from Exsultate Jubilate
Bela Bartok: Romanian Folk Dances for orchestra
Mozart: Ch'io mi scordi di te for soprano, piano & orchestra
Sergei Rachmaninoff: Vocalise for soprano and strings
Beethoven: Romance in F for violin and orchestra
Edvard Grieg: Solvieg's Wiegenlied from Peer Gynt
Johann Strauss: Frühlingstimmen ("Voices of Spring")